YOU + ME (together) on an immensely sweet 3-week creative (e)dventure.
I believe that goals are more delightful – and do-able when paired with a can-do spirit and the power of a weekly prompt.
Have you been wishing you could bring that totally cool "I've always wanted to do it" goal to life, but can't seem to get past "yes, but… I'm too (fill in the sad sack problem/story here.)"
What if you could jump start that back burner goal? Get more stuff done? Or take a left turn and discover something mad fresh … like, right now?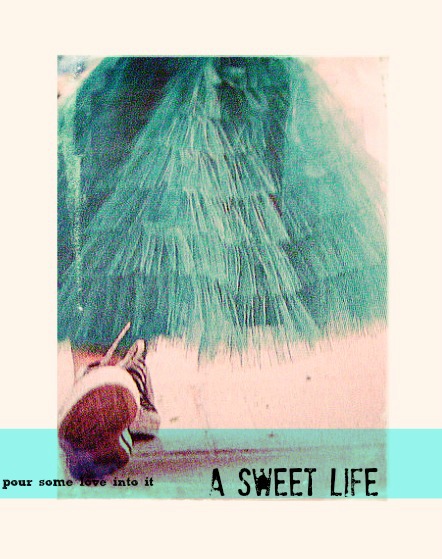 LOVE + LOGISTICS
Email me with the subject line 'A Sweet Life' and tell me about ONE goal that you'd LOVE to romance in the next 30 days.
Then I'll respond. Boom.
You'll PayPal, and we'll pow wow!
For 3 weeks you'll receive goal vitamins from yours truly, delivered straight to your inbox.
You'll get Monday prompts with top-secret action steps, positivity boosters, creative strategies, nuggets of borrowed wisdom, and straight-up sage advice. Plus, Friday check-ins. I might even break your amazing idea into easy micro-steps or chart a trail map for the next few weeks of your life and career.
And just so you know: I'm freakishly good at spotting future-trends. Including what's next / hot / vital / meaningful, for you & your work.
Yep, you'll receive customized:
3 Monday prompts, 3 Friday check-ins, and 3 love bombs
All of this for just $159! That's a priceless amount of ideas and do-it-now steps for you. (What a deal!)
Sweeter + more soulful than a fortune cookie? Yup! Goal pumping gems? Mm-hmm!
If you're ready & willing to embark on this short + sweet (e)dventure write to me here and let's pour some love into it.
PRAISE:
I just had to text you and let you know that between our session yesterday and 'just doing it' today, I miraculously made $3600.00. How's that for manifestation.~ Anna
I have been waiting my whole life to have someone teach me how to get and stay motivated. I will never forget this class. ~ Lucinda