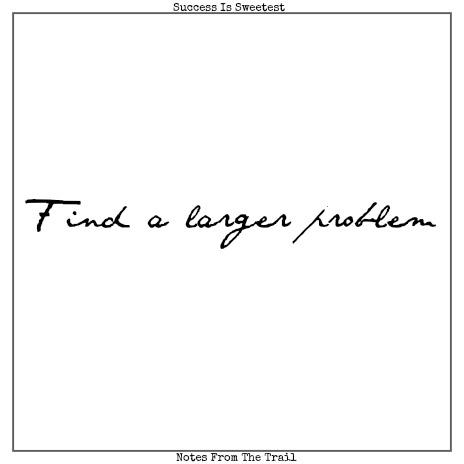 Getting people to believe in their dreams is something I'm really proud to be doing.
And over the last few weeks, I've been helping a few emerging actors navigate their startups.
Aside from creating smart business strategies the push has been to cultivate a mindset around success.
Go ahead and fill in the blank with another audacious career or goal — because the actors journey pretty much covers all the great lessons around mastery and innovation and humility and the art of the hustle and out smarting the competition.
It's also accompanied by some pretty grim unemployment statistics.
Fact: 92% of all Equity Actors are unemployed at any given time and the other 8% are the same who work over and over again.
Instead of taking these numbers and pledging to a struggle — instead of overthinking stuff that one can't change — INSTEAD were looking to open some doors as a result of asking …
Okay, so what IS possible here?
Or better yet, how can we use these numbers to master the impractical, thrive on WOW and accomplish a few small projects by taking action and not letting a certain reality get in the way of our imagination?
ONE thing's for sure – it's not about doing more of the same because dull practices = dull you.
You see were interested in a side door.
A way to pursue an unconventional quest with a few freaky friends.
And maybe, we'll start a tiny revolution that helps practice the goal, RIGHT NOW, to any degree possible.
YES.
That's how hard work and even screw ups make a difference – and that's when we start to feel optimistic.
And optimism, Sweet Unicorns, is an emotional and cognitive resource that motivates us and leads us to take MORE action.
It's a self fulfilling prophecy:
Cool Fact #1. Optimists set more goals.
Cool Fact #2. Optimists set more difficult goals.
Cool Fact #3. Optimists take more risks and are more willing to try new things.
Cultivating optimism is a super-strategy that can be learned — it's NOT head in the sand naivete — but a flexible and deliberate way of perceiving the world — an expectancy that good things do happen and in uncertain times when the shit hits the fan and the going gets tough or things inevitably slow down — optimists don't give up because they're just getting started.
Feeling stuck? Write to me here. I've got some ideas waaaay more inspiring than business as usual.
*