When I heard the news that actress and director Judith Malina 87 was retiring and closing down THE LIVING THEATER (a radical political theater troupe) after 66 years – I got sad and then I got to thinking about other great theatre activists – like Augusto Boal – the Brazilian theatre director who wrote the groundbreaking book THEATRE OF THE OPPRESSED. A brainy achievement which combines theater analysis, politics, and practice – a book sitting on my shelf untouched for years. And as a way of connecting the dots, I opened a random page and read…
"the theater in particular, is determined by society much more stringently than the other arts, because of it's immediate contact with the public, and it's greater power to convince."
I turned the page and there tucked away was a postcard for SOME PEOPLE – Danny Hoch's solo performance which premiered at PS 122 (a hub for contemporary performance) in 1993.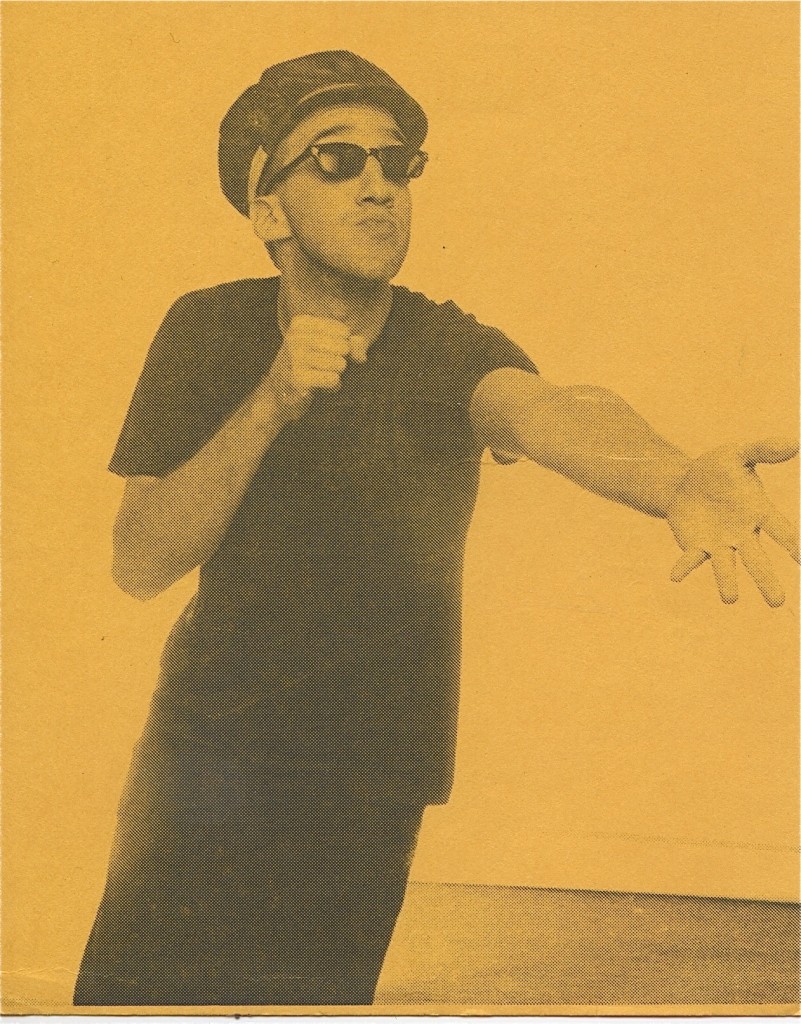 It was a Manhattan bound L train and we were crossing the East River – this was long before everyone was wired – a time before smartphones and people were scoping each other out and occasionally making eye contact.
Danny Hoch must have caught me reading (Theatre Of The Oppressed) as he handed me his card…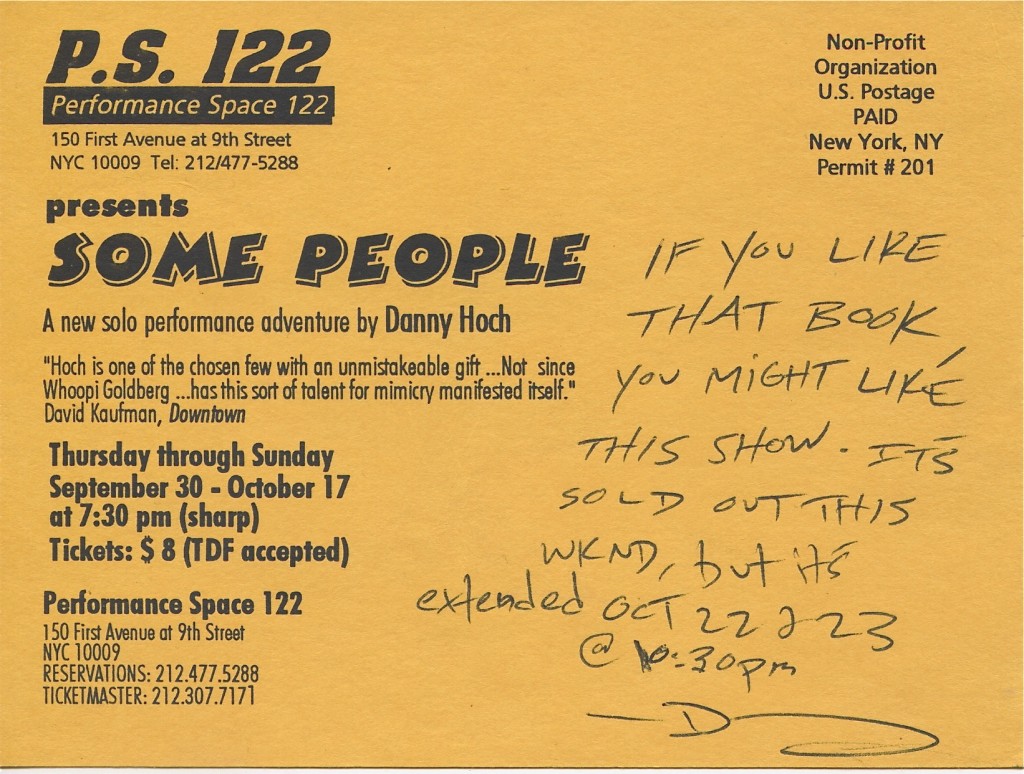 "If you like that book, you might like this show."
The Living Theatre will close.
… so many ghosts in our gentrifying town – but two decades after that subway ride – Danny Hoch (American writer, director and performance artist ) is still here.
He's a man on a soapbox – rough-tongued, poetic, and musical – standing up for the endangered species – connecting the dots with his history, his parents history, and his grandparents history in NYC …
Do you know of a story trail? Is there a neighbor, who heard from a shop keeper, who was told by the bartender a story of a wolf, or a bird, or a river?
How can you let a little piece of today's news take you down a trail, back into another time and place? What stories do you recall?
Huzzah – dust them off and crack open a long forgotten book – you might encounter a little treasure or an old friend along the way.
*