The sun. The light. The heat. I Love the feel of it on my shoulders, under my feet, and in my hair. Rich in vitamin D, a healthy shot of happy fuel, and genuine goodness down to the bone.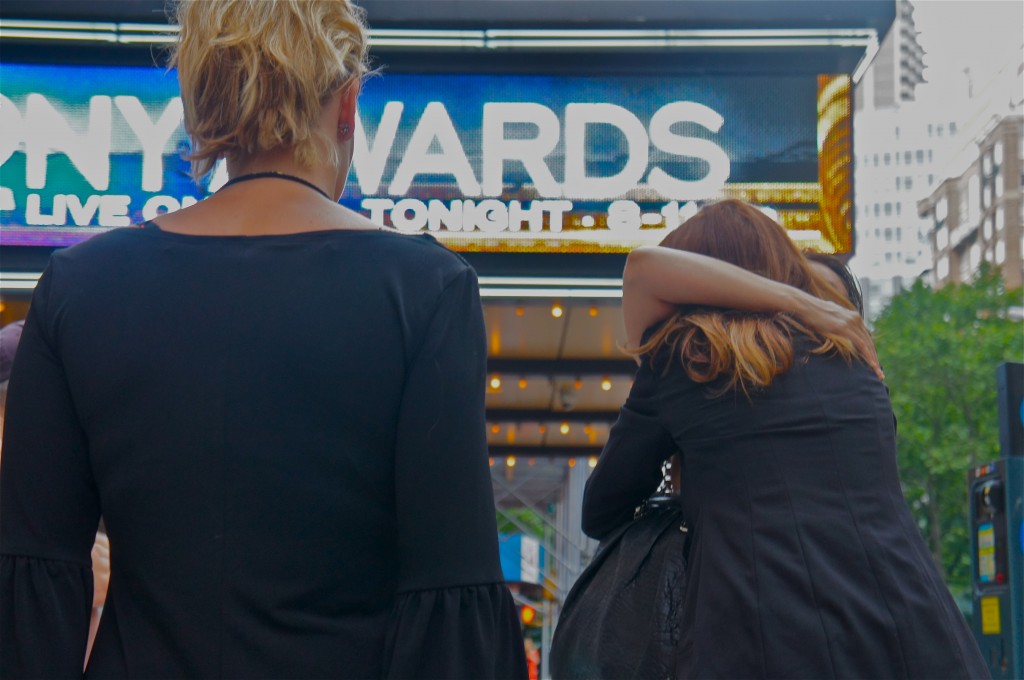 1. The Tony Awards is a pre-summer celebration of all that is glam, fab, and gay on the Broadway stage.
2. Summer greens, sugar-snap peas, peaches, fresh goat cheese, bouquets of daffodils, sweet herbs and honey bees.
3. Pretty- pretty sandals that have names like the Wellwisher, Bowtie, and You-Never-Can-Tell.
4. Bright summer white t'shirts.
5. Clap your hands, stomp your feet, and raise a glass to festivals that serve up an endless choice of music, opera, movies, theatre, dance and food.
6. The Mermaid Parade swaggers at the edge of Brooklyn on the fringe of the sea. This Coney Island spectacle is part performance art and part street charade.
7. Adult Ed looks like summer school but acts like summer camp.
8. The summer read is worth the big splurge. Classics. Thrillers. Memoirs. Fiction. Poetry. High-jinx and Low-brow page turners makes for the greatest of seasonal escapes.
9. Pocket change + a camera + a nearby adventure = The Day trip
*