It's Summer – with long stretches of lingering days – full of possibility.
Would you like 5 breezy ways to keep it happy + fun?
Okay, then!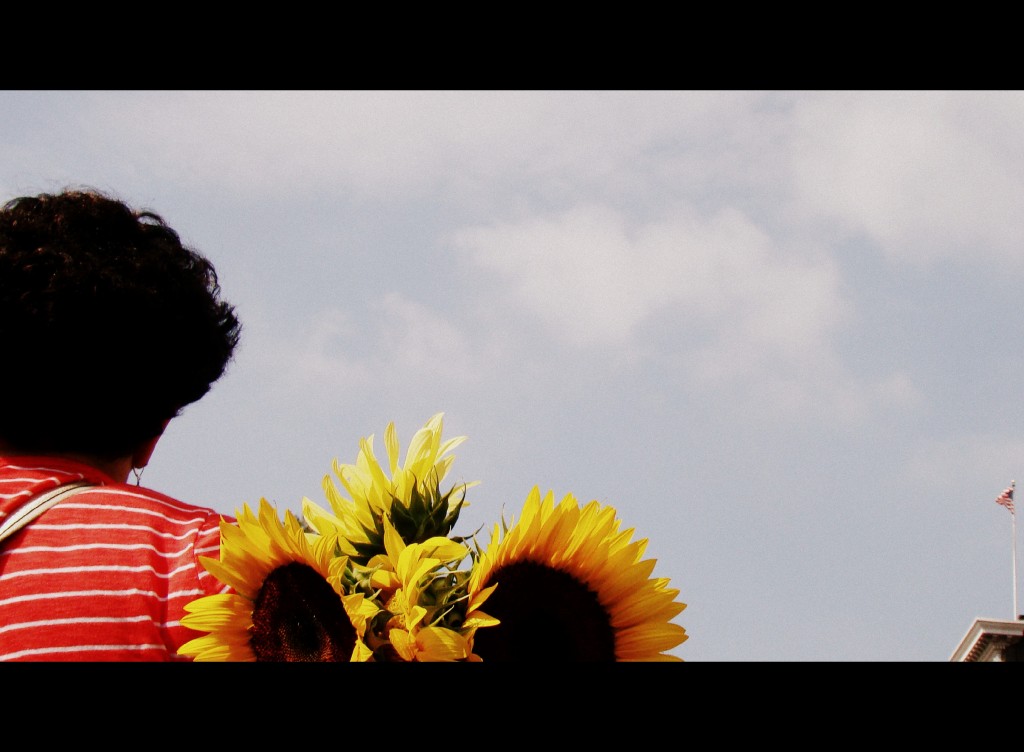 1. Renew and use your library card.

Kick back and escape with a stack of hot summer reads found here, here, and here. And for those planning a road trip — get primed + inspired by Robert Dawson's breathtaking photos, A Library Road Trip made across America. (Sigh).

Here's how I'm rollin' this summer:

Girl Boss by Sophia Amoruso
Jump and Other Stories by Nadine Gordimer
In Patagonia by Bruce Chatwin
Tibetian Peach Pie By Tom Robbins

2. Celebrate Brooklyn!

Specifically, Brooklyn Museum + (Chinese Contemporary #Artist/Activist) Ai Wei Wei's show, "The Artist According To What?"

It's an eye-popping experience that spans 13,000 Sq. feet and covers 20 years of early black + white photos of NYC and Beijing, and more recently, "S.A.C.R.E.D.," a collection of six dioramas depicting his 81-day incarceration in 2011, plus e-v-e-r-y-t-h-i-n-g he's ever made in between.

Hyper local, (I know) so, if you can't make it to Brooklyn, the best introduction to Mr. Ai is Alison Klayman's "galvanizing" 2012 documentary, "Ai Weiwei: Never Sorry."

Or follow him on twitter – @aiww_en where he tweets prolifically.




3. Digitally detox.

Heavy? Maybe! But seriously, wunderfolks, whatever you do this summer, UNPLUG(!)

Take some time off line.

Pick a day, choose a weekend, heck, (if you can) take a whole month off. Instead, embrace your boredom, (its' really good for your creative spirit) meditate on a mountain, pickle peppers, or soak up the sun and the sounds of summer in a nearby town, pier, church, castle or cafe.

#Real-life, dearest unicorns, is all the rage.

4. (Or) experiment with Cowbird created as the anti-facebook by Jonathan Harris.

Visiting Cowbird feels more like a small town diner than a social media platform with cool photo sharing options and imaginative storytelling topics like bliss and summer potlucks. (Yummy!)

5. Reach for the stars.

Throw a dinner party on your fire-escape (roofdeck, veranda, hilltop, you know, take it outside.) Watch the night sky. Take in the hundreds and thousands of stars and learn the summer constellations by name.

Yo, Centaur the Mythical Half Horse-Half Man and Sagitarius the Archer!

Go ahead, savor life's celestial joys. It's heavenly stuff.


Or join me for 6 to 90 days of #Wow. An action packed whirlwind of coaching where you'll experience all the highs of vacation, with zero post-getaway blues.

And for my friends wintering on the other side of the globe – I wish you were here.

Whereever you are, live your dreams now, and do stop by and say, hello.

Happy Summer!