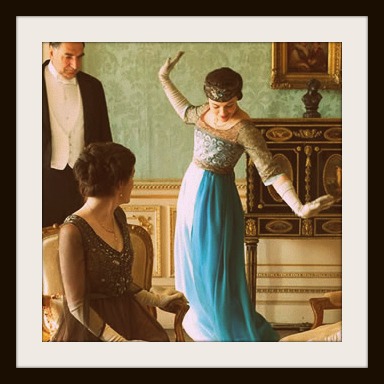 The world is sweet on Downton Abbey – from Fresh Air's Terry Gross to Jimmy Fallons Dowton Sixbey.
A *super-hot* British period drama & television series created by Julian Fellowes; a fastidiously told and superbly acted upstairs-downstairs-post-great war masterpiece and soap opera has captured our hearts and imaginations.
On Sunday night(s) – there's a cool hush across our magnificent land – because we are watching Dowton Abbey.
HAPPINESS BOOSTER #2 Downton Abbey – A Pictorial Retelling