"Egg -throwing, hard-partying, arrest-resisting… wowza, Justin Bieber just won't behave."
Reading the ROLLING STONE is a happy indulgence. It's got what I like. Gonzo journalism + good poetics. But, I'm in no mood for Bieber – so, I switch gears to ponder Pablo Neruda, Maya Angelou and Garcia Lorca.
Now, I'm steeped in the mystics, laureates, and rebels. One a day – like vitamins for the soul.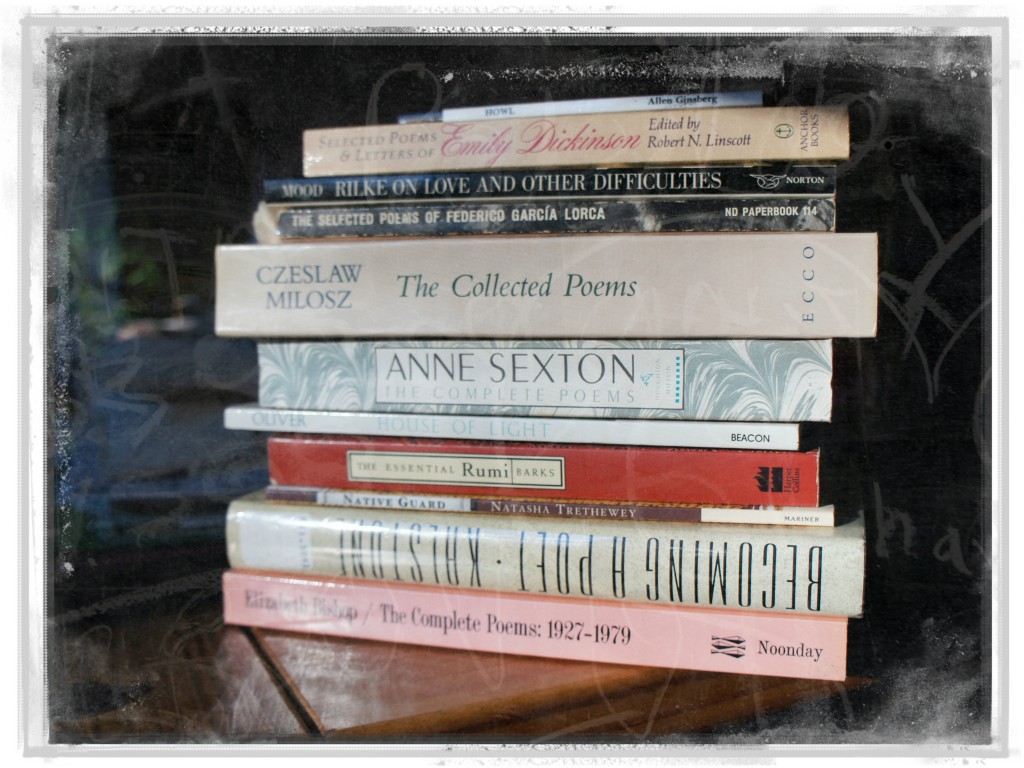 BECAUSE APRIL IS NATIONAL POETRY MONTH.
It's no surprise most poets lead a double life.
Professor. Accountant. Clerk.
Some stoners, scores of loners, and a few outlaws.
Writing poetry is a hard-to-pin-down calling – but it's one that gives us (measured + unmeasured) gulf winds in idle trees and a constellation of firefly's. Bra aw!
And then there's the metaphor.
Here's a thing or two:
Thing #1. Code Switch (in true Code Switch fashion) crowdsourced a communal poem.
Thing #2. The Village Voice created DIAL A POEM.
Dial 1-347-618-6376 and follow the prompts.
Call. I promise, it will delight.
But really, I just want to gush about a few unicorns with a poetic calling of another kind.
ART | Barbara Diane Barry's book is OUT! PAINTING YOUR WAY OUT OF THE CORNER is a beautifully illustrated step by step guide that gets us unstuck + strengthens our creative groove.
DANCE | Lauren Adams short film ANGEL(S) ON FIRE is a breathtaking + sublime reminder of poetry in motion.
KINDNESS | Justine Lackey's 40 ACTS BY 40 is a heartwarming journey that's changing the world one act of loving kindness at a time.
:: If you're jonesing to start + create amazing projects and you want to world premiere em' face to face – enrollment for Spring | Summer is now open.
Hi – ho!