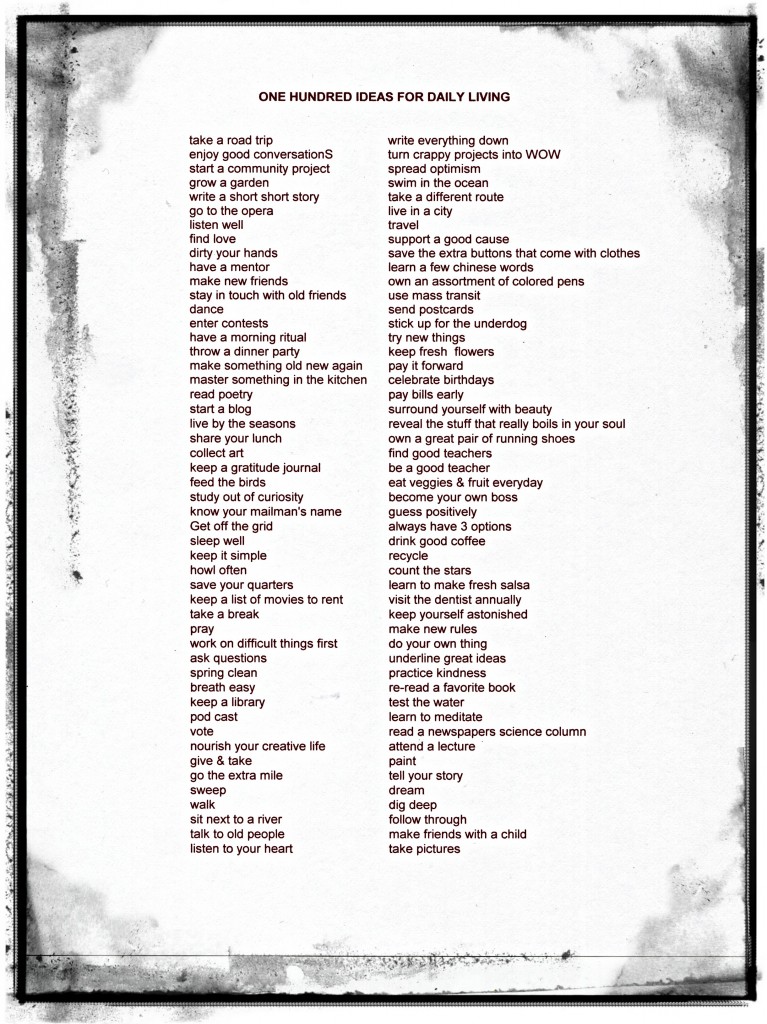 I'm big on getting my ideas down on paper – it focuses my attention and moves me into action.
The list makes me smile and reminds me to practice what I love. And more than once, the list has inspired me to go into the sludge and lead a more charming & enthusiastic life.
PLAY OF THE DAY
Do you keep a list?
Is it someplace where you can see it often?
Whatever you do, whether it's pictures or words, get it ALL out in front of you.