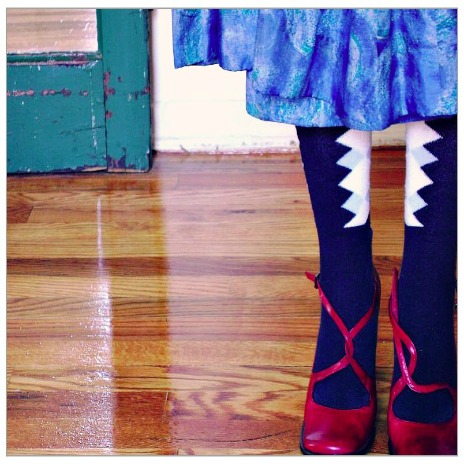 A long time ago, when housewives were real and the world wasn't wired, a girl, (we'll call her Little Alice) went knocking on the neighbors door asking for donations of old clothes to be used in her backyard costume dramas. The housewives seemed genuinely happy to sort through their closets, they offered up pantsuits, high-heels, cocktail dresses, and church hats. And whatever ended up in the bag would determine Little Alice's play for that day.
Little Alice grew up. She moved to a big city and began taking workshops with one of the most innovative theater directors in the world. She was reminded that re-imagining and using the things that you have right in front of you was a deeply creative act and a highly evolved technique for developing projects and getting things done.
Shortly thereafter, Little Alice became friends with a thrifty and modern "IT" girl who was quick to cut a hem, repurpose a second hand dress, tac on some lace, and show up at a dinner party, deshevled, stunning and hot.
About the same time, Little Alice spotted a meet-up of office ladies who swapped their barely used gym memberships for a brown-bag power-lunch and a lap-around-the track at the neighborhood park.
And further proof, as if more was needed, a stretched to the limit student invited Little Alice to dinner. He couldn't afford a fancy night out but he kept on hand a few fresh and standby ingredients. It seemed magical, because whatever he threw into his shiny and cared for cooking pot would provide the happiest meals.
It was then, Little Alice knew, after all, life is what you make of it.
.