If eyes are the windows to the soul; then shop windows are just as revealing. They reveal the soul of the shop. ~Debra Templar
Until the creation of the department store – a town within a town invention – shop owners had little interest in visually merchandising their goods.
Then came the abundance of large pane glass windows which replaced wooden panels often used to post what was sold inside.
Soon merchants stacked products – random heaps on top of heaps used to display their goods.
Next mannequins and lights – and retail mavericks like RH Macy and Marshall Field entered the stage and capitalized on making elaborately themed and illuminated window displays.
And suddenly people in the town and city streets began to stroll.
Only at night did the shop window as the "stage of the world of goods" reveal its full effect, "a fairy tale splendour, such as was never dreamed of by the virtuosic writers of the Arabian Nights". ~ In the words of one enthusiast.
One hundred and sixty years later – here's a snap shot of my New York. Shop windows decked with holiday scenes. Some simple, others lavish, many sparkly and bright – and a few odd. All trimmed to bring out the spirit of the season and to draw us inside.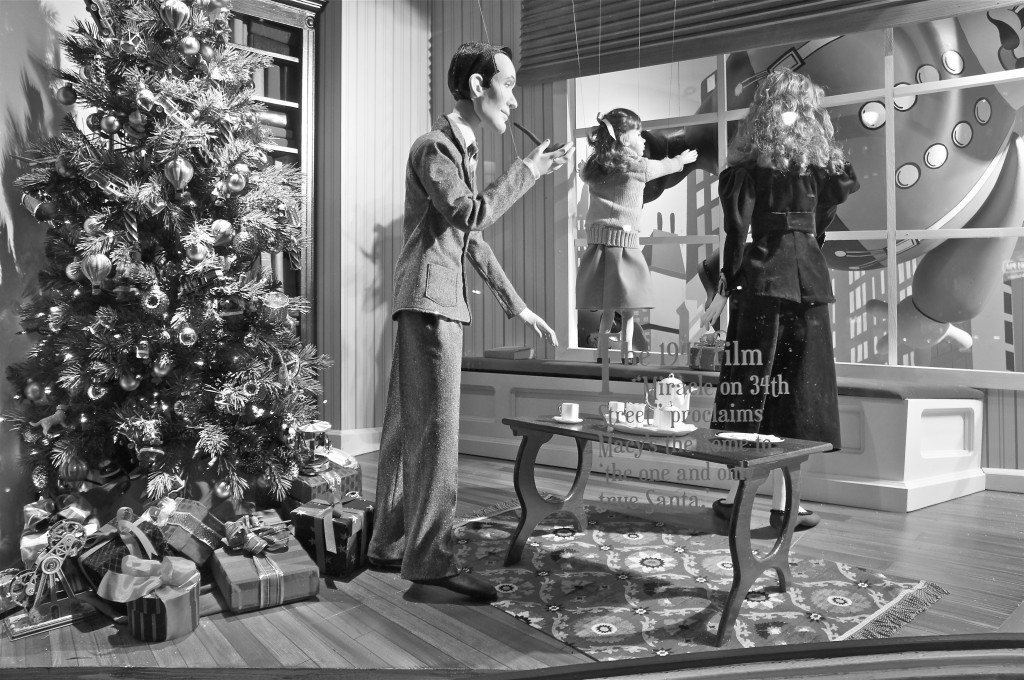 RENDERING A CLASSIC – Macy's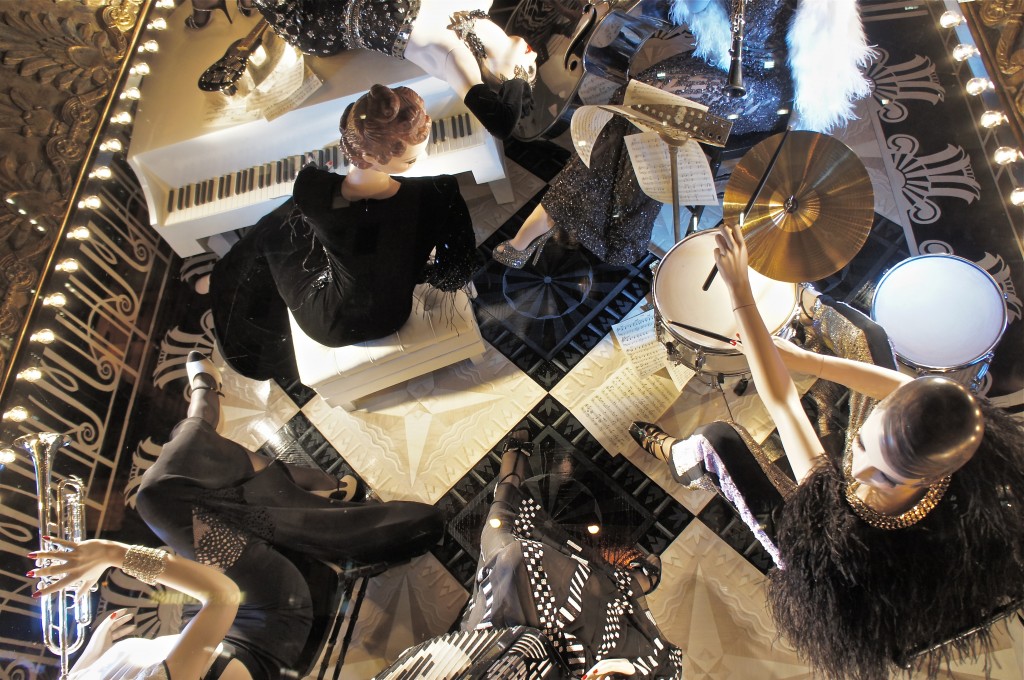 BRINGING DOWN THE HOUSE – Bergdorf Goodman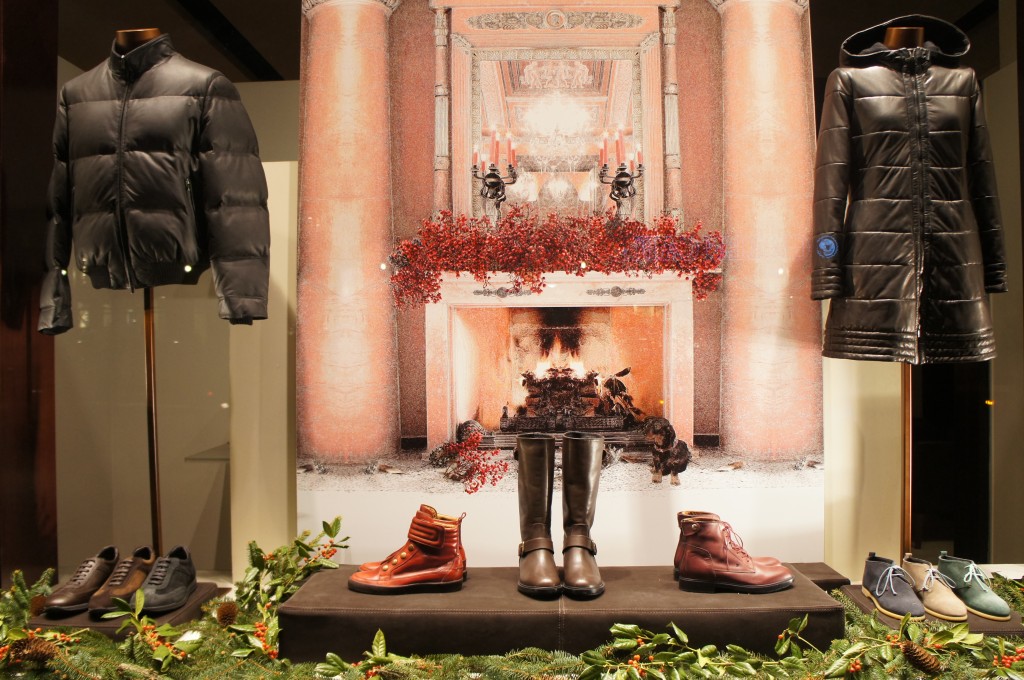 BOWING TO NATURE – Ferretti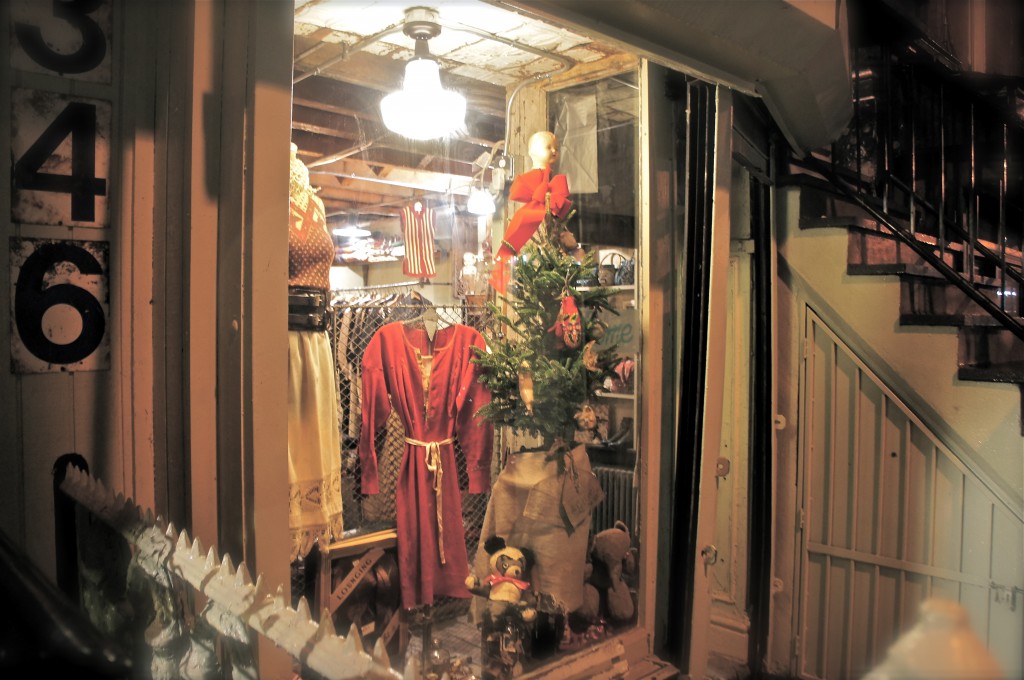 DRESSING THINGS UP – 346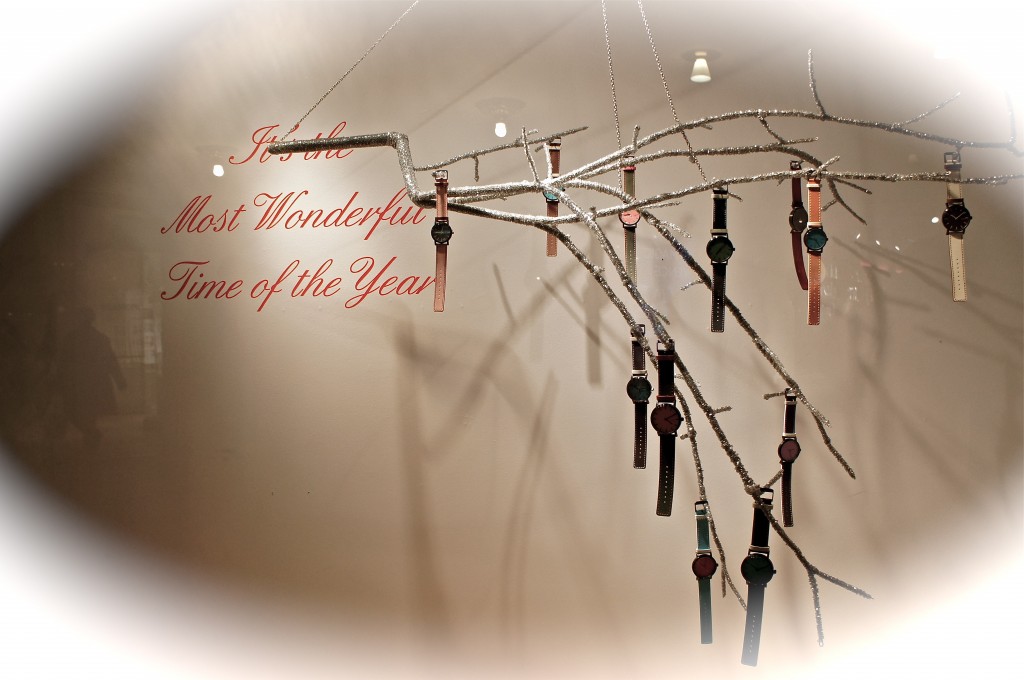 USING THEIR WORDS AND THEIR WARES – Cursive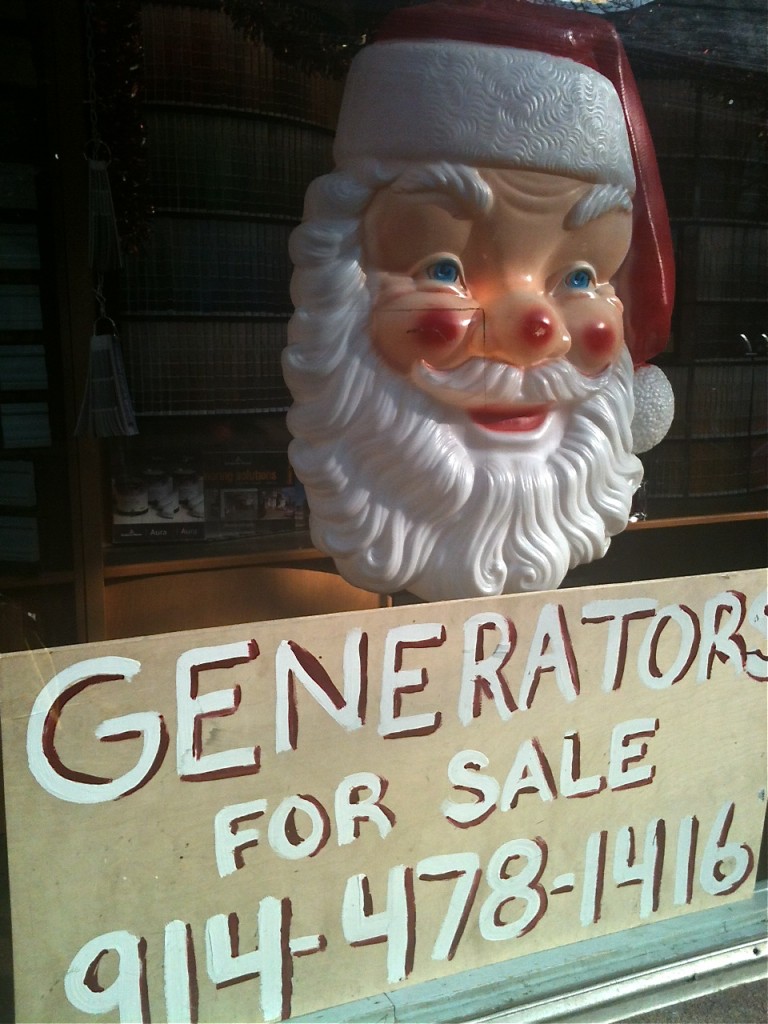 TELLING IT LIKE IT IS – Tru Value Hardware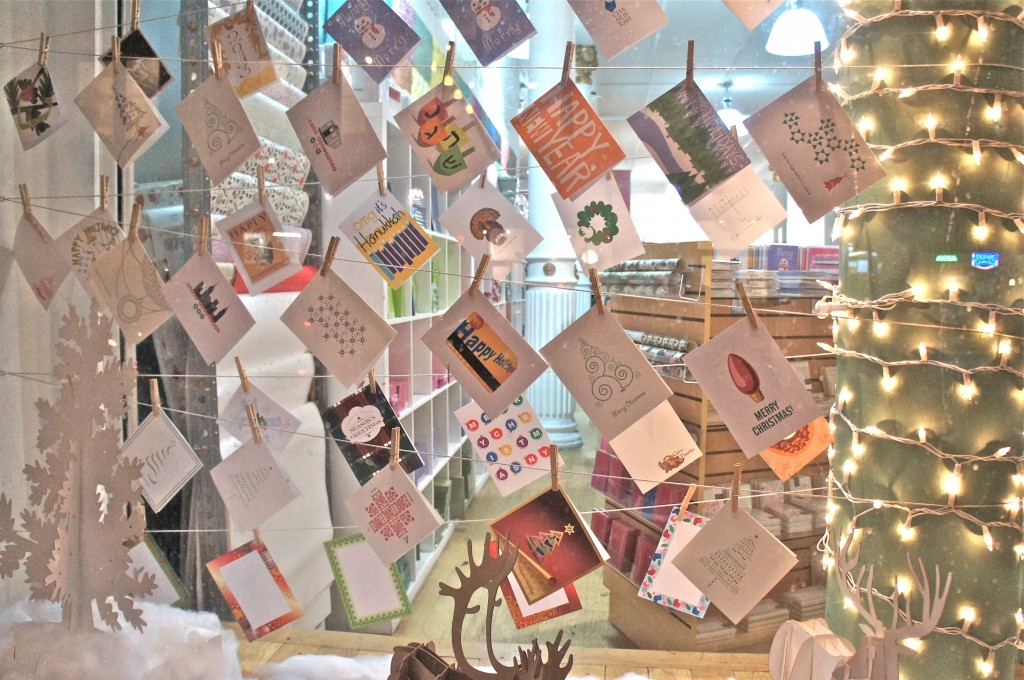 STRINGING US ALONG – Printicon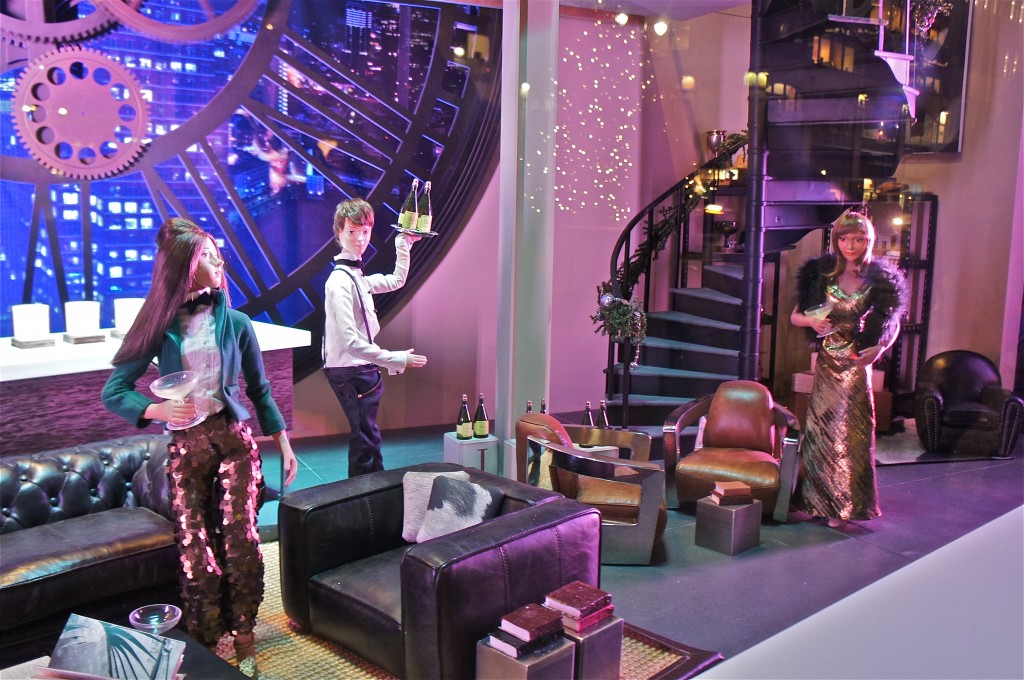 KEEPING IT MERRY – Lord & Taylor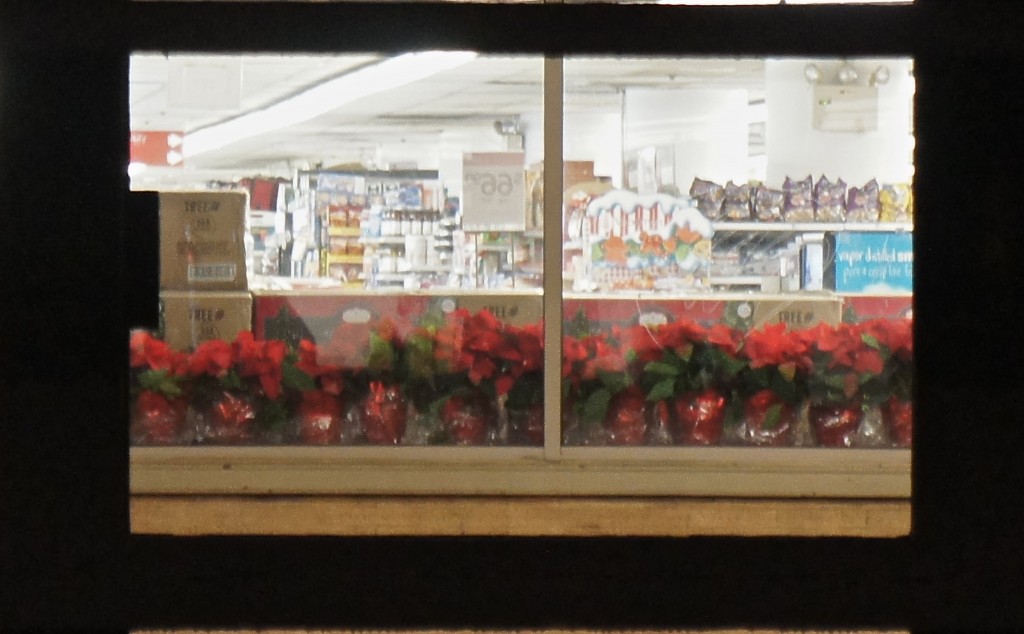 TAMING OUR EXPECTATIONS – Kmart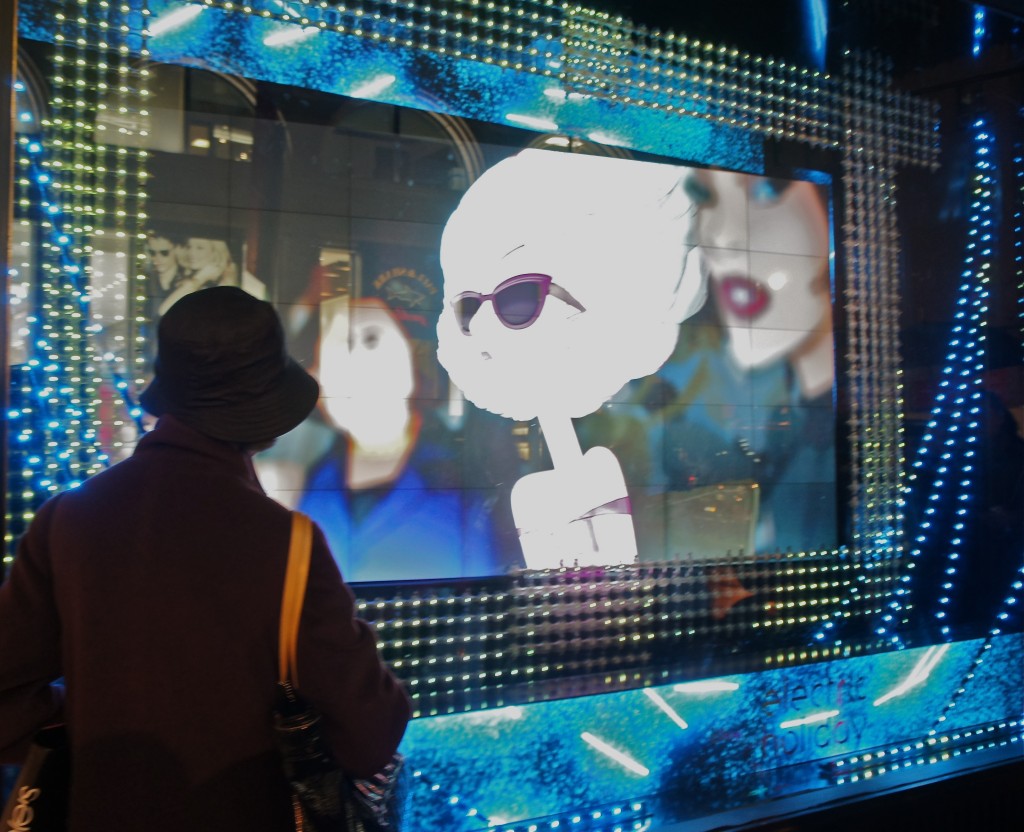 ELECTRIFYING A HOUSEHOLD NAME – Barney's