Sameness.
We count on it.
It's comfortable.
The whole world builds solid routines, flawless strategies + massively successful systems on sameness.
It's also predictable and uninspiring. (snooze.)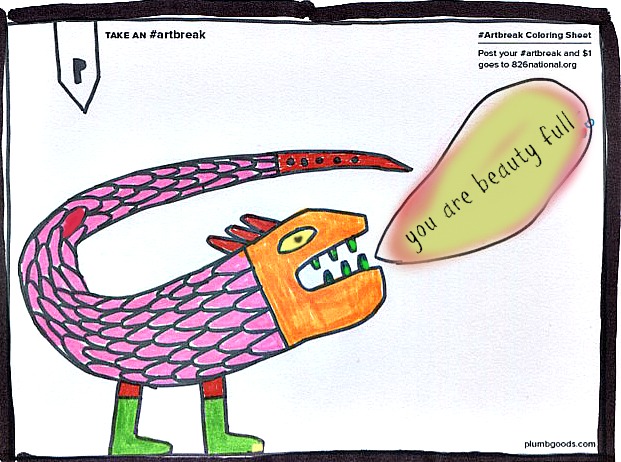 … if you're hungry for freshness + re-invention, consider mixing in some novelty.
It'll fire up the back of your brain and light up your cerebellum.
Yep, that's Einstien territory. The part of the brain that makes mastering difficult things second nature.
How genius.
Play makes us smart.
Okay, then, instead of trying so damn hard, I'm on a little exploration.
I've been celebrating novelty + play with a 30 day #artbreak. It's more like a creative dive into the splendors of summer.

#Summerlicious.

Museums, movies, field trips + parades.
Some of it, I'm documenting with my camera and sharing on flickr and instagram.
The whole thing wraps in Portland, Oregon where I'll be attending (for the second time) The World Domination Summit – A Remarkable and Unconventional weekend of Strategy + Adventure.
And then, weeee, I've got two yummy things that I'm rolling out… more later.
Cuz, while were in holiday mode, I'd love to hear what you do when you're creatively drained?
And how you're making THIS your best summer ever?
Write to me here. I've got some ideas waaaay more inspiring than to-do lists.
Alrighty, super fabulous, unicorns, have a gorgeous Independence Day.
I'll see you on the trail…
PS. If you want to do something feel-good and extra fun post your #artbreak and $1 goes to the uh-mazing 826national.org