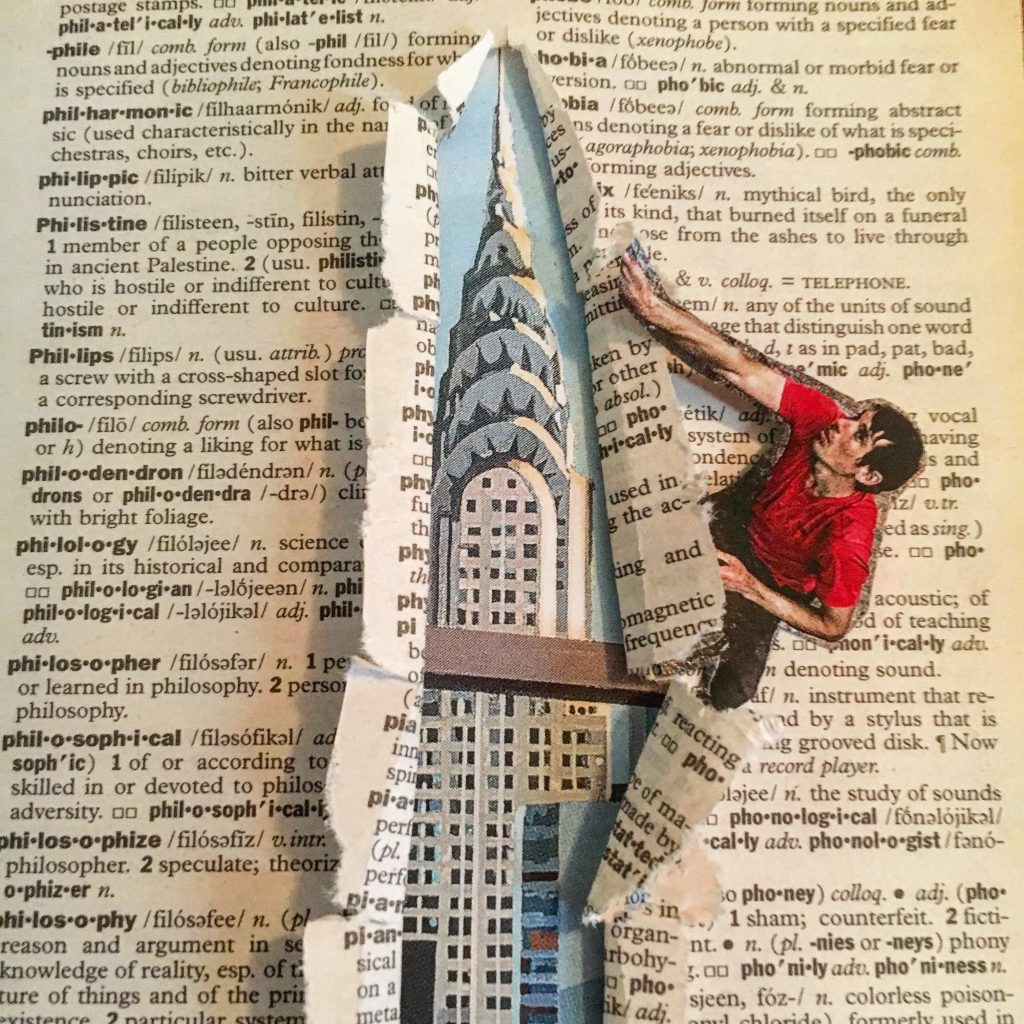 I'm a believer in taking massive action and I love the idiom, ' just do it.' I think a full day of sweating from the brow and dirtying ones hands is good for the soul.
I also like to make things. My camera is with me at all times. I play with paper and paste and scratch around for words and ideas in books, music, movies, newspapers, plays, poems, nature and neighborhoods. It's a push-pull-mash-it-up mindset. A running around and howling at the moon experience.
Life practices are not a one size fits all but here's one thing I know for sure.
Trust in the little experiment and the dummy run. Get in the habit of creating small projects. It'll prep you for the big stuff.
I've learned from the rehearsal process to show up everyday. To practice and to play big – this is passion at work.
If you love stories, actively listen. Stories are embedded with instructions. Pick up your ears. Quiet now. A muse always leaves clues.
If you're visually bent, set a beautiful table before your next meal. Or grab a camera and hunt for heart stopping light, motion, and color. Then turn your best photos into LOVE letters and thank you notes.
If you desire more culture, lean into a neighborhood. Explore parks, cafes, and markets. Assign yourself the role of historian and detective. Snoop for local splendor. Bring along a friend and make it a walking tour.
And for big talkers, memorize a historical speech or a poem. Say it out loud. Relish the rhythm. Step into another person's shoes.
With a bit of wrangling and a serenade, a made up list, (and it's all made up,) can become a soul-reviving endeavor and a remarkable WOW-project.
The possibility is the seed.
The seed is the source.
And my BE-loved go-getters, the source IS the whole.
*