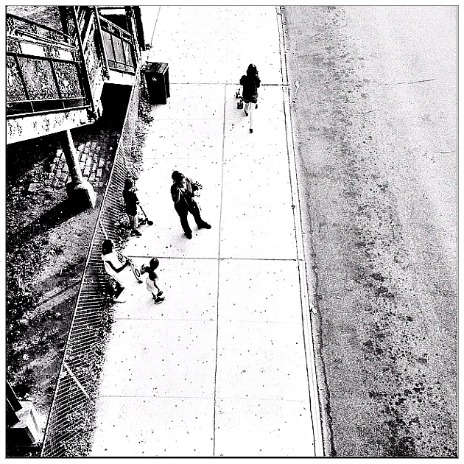 In the dressing room of a rickety theatre on the edge of NYC an actress once shared how she frequented the Metropolitan Museum wearing a sunflower patterned dress solely to visit Van Gogh's iconic Sunflower oil paintings.
Her visit an act of art or a provocative conversation with her muse?
In the right setting our work & our ideas will unfold.
Consider the likes of an indie artists trek to Marfa, Texas.
Examine the young art students full tilt immersion of an MFA.
Or chew on a fire-eating performers residency at Coney Island.
We have the silhouette of the coffee house writing scene, the legendary Chelsea Hotel's Bohemians and Beats, Hemingway's Paris, Peter Brook's Empty Space, and the always-current South by South West's Hipsters and Geeks.
Does is matter? 
Is place fundamental to our creative output?

It feels necessary and right to me – and for now, let's agree that the pioneering artist who experiments with their creative solitude on the fringe of the industrial streets, where geography is everything – living in a creative environment is muse enough.
*