Inspiration comes to us in a variety of packages – and the act of putting everything we've got into our work is a divine practice.
Even so, we can struggle, lose hope, and drop the ball.
Our job is to do the very best – and when the going gets tough – to be willing to find a fresh new way of making things happen.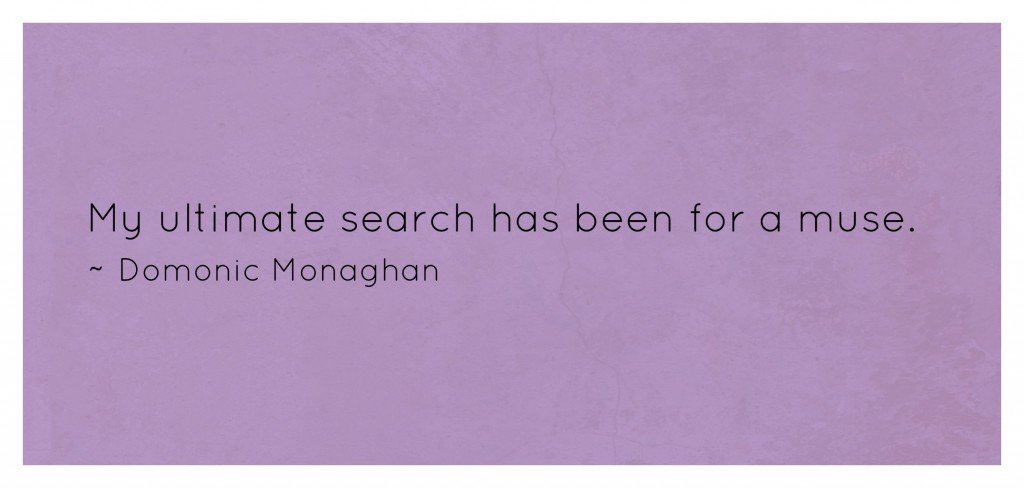 I like making lists – not as an idle practice, but as a thing that grows out of seeking and scouting and exploring – these are tapas-sized guides on business, happiness and adventure.
Some are created in airports, others inspired by sitting in cafes, all made to feed the muse. After awhile it becomes a routine. Make a list. Add details. See where it leads.
*From Me to You – here's an A to Z repeat on CREATIVITY. It's a super-quick read about pleasure, drive, and art. ( Feel free to add your own ideas in the margins.)
A is for AVANTE GARD. Leading the ranks and pushing against the norm.
B is for BACKGROUND MUSIC. Epic Aretha scratched together with Leonard Cohen and early morning birdsong. Welcome to the land of soul.
C is for CONTESTS. We get ready. Suss out the competition. Share our best work. Learn some new rules. And go the extra mile.
D is for the DRESSER. To all behind the scene stylists, personal assistants, confidantes, multitaskers, and repairmen. Huzzah!
E is for the EDGE. Get closer.
F is for Super FOODS. Relish all sweet and savory experiences.
G is for GARDENS. Foot loose and flower free so full of purpose and pleasure.
H is for The HIGHLINE. Rescuing a decaying structure. Overcoming bureaucratic hurdles. And transforming an urban eyesore into a world class green escape.
I is for the INSPIRE WIRE. This is a visual and inspirational prompt. I have one hanging on the wall directly across from my bed. It includes a dozen 4×6 framed photographs shot over a summer in a beginning photo class. A colorful and happy reminder of my love for this season and the journey of learning something new. One morning in the middle of the winter, I woke up feeling deeply uncertain, and there it was urging me to create.
J is for JOURNAL KEEPING. An uncensored invitation to visualize and unravel every great and small thought.
K is for KICKing @$$. Whenever possible move into high gear.
L is for LIBERACE. Wigs off to "Mr. Showmanship".
M is for MAKING STUFF UP. Everyone is doing it. I had a coach. The best in the world, who said, if you don't know for sure, make it up. Not very encouraging when you're paying someone big bucks. But I quickly learned that when making sh*t up you have to rely on every possible soul stirring resource and impulse – you have to be willing to let go and to use what's in front of you. When I'm creating, whether its soup or an entrance on stage, making stuff up, pushes me to deliver a fresh take on everything I already know.
N is for NOVELTY, NARCISM (a healthy dose) and NEVER-ever-GIVE UP.
O is for OBSERVATION. Ease drop. Study and listen.
P is for PHILIPPE PETIT. A French high wire artist born in 1939 who followed a calling of the romantic sort and walked the wire (actually a steel cable a quarter of a mile in the sky across the 130-foot gap separating the NYC Twin-towers.) Spell-binding, operatic, timeless, profound, impish, from another planet and beautiful. The New York Times adds to this descriptive list, by saying, Petite makes us all feel that 'extraordinary' is within reach.
Q is for QUESTIONS. Questions help us to see the other side. Questions are alive. Questions stretch our mind, our body, and our soul. Keep asking and use them as mining tools.
R is for RETROSPECTIVES. Two of my favorite retrospectives were centered around Sajit Ray's movies and Sommerset Maughman's writing. I looked back to move forward and discovered a comprehensive collection of beautiful stories and a broad cultural + social ideology.
S is for STORE FRONT WINDOWS. Recently, I've noticed personal statements, such as "sorry for the window display, I've been uninspired lately.'
T is for TENSION. When it's present treat it with respect. When it's absent break dance.
U is for UNPLUGGED. In a wired nation, the distractions of the world wide web can become mind-boggling and time consuming. To unplug means your attention is on less virtual and more tangible stuff. Walk the dog. Set the table. Feed the muse.
V is for VENDING MACHINES. I-pods, art, bicycle parts, travel supplies, snacks, newspapers, umbrellas, flowers, gold to go, weddings, stickers, medicine, and laundry soap – all neatly packed into a 72 x 35 small biz foot print.
W is for WARDROBE. I ooze appreciation for those who wear their imagination on their sleeves – and in reverence to Georgia O'keeffe's simple black frock, 'wardrobe' wants to be 'the uniform', but 'U' was already taken.
X is for the X FACTOR and celebrating the unknown variable.
Y is for YES and believing in an outside chance.
Z is for ZHO. (Sounds like Joe) a cross between a yak and a cow. Say what? In art its a mashup or a hybrid. Combine two different ingredients to make one singular cool thing.
PLAY OF THE DAY
There's a gazillion ways to captivate the muse – and the dignity of naming a thing is a good place to start.
Next time you're in an airport, a museum, or a public space, quickly describe from A_Z the people | places | things in your surroundings.
Make a list. Add details. See where it leads.
Final Round – > From Good Enough To Gratefulness
Related Post:
What A Life – What A World – Listen For The Theme
Romancing Your Goals – And The Power Of Obsession
Shed.It.Baby
Rough Drafts + Dummy Runs
Change Your Words – Change Your World
*